(Article is taken from THE FAR EASTERN FREEMASON, October - December 1992 Issue, p37)
1948 saw a four cornered contest for the Presidency of the United States. The candidates were:
Thomas E. Dewey
,
32°, Governor of New York;
Harry S. Truman
, 33°, Past Grand Master of Missouri;
J. Strom Thurmond
,
32°, Governor of South Carolina; and
Henry A. Wallace
, 32°, former U.S. Vice-President. All the pollsters predicted a landslide win for Dewey, buy they were proven wrong. Truman, the only 33° Mason among the candidates, won.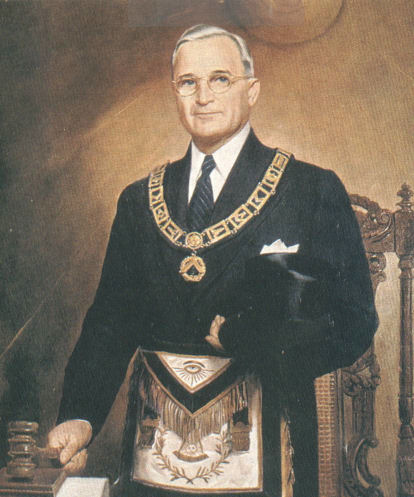 President Harry S. Truman
In the Philippines, it was a three cornered race in 1935. All the candidates for President -
Manuel L. Quezon
,
Emilio Aguinaldo
and
Gregorio Aglipay
- were Scottish Rite Masons, but Quezon was the only 33° elect. Quezon won handily.
President Manuel L. Quezon
It seems 33° masons enjoy an edge in political contests.
- - - - - -
"They may forget what you said, but they will never forget how you made them feel." - Carl Buehner